I can honestly give my full endorsement to Wayne and his team. He has provided a quality, timely and value for money service on a number of projects for us and has gone the extra mile more than once to ensure our customer satisfaction in difficult situations.
Cheers
Stuart Winterbottom
Dear Mr Carpenter,
I am writing to thank you for your recent work on the roof of the gate house, which was an excellent job. I admire you expertise on what I considered a tricky job. Also the care your team took whilst working, no mess to clear when you left.
Once again thank you, I would recommend your work to anyone.
Yours
Margaret C Bradbury
To whom it may concern,
I can confirm that Wayne Carpenter felt, battened and tiled my extension roof. Wayne from quote stage through to completion was extremely flexible, very prompt and completed the work within the necessary timescales. His work he carries out was of a very high standard and this was obvious from the finished result.
We live in a conservation area and the extension was quite prominent to the village as we are elevated, so it was imperative that the job was done well and sympathetic to the surrounding properties. Wayne achieved all of this and we have since received many compliments from the villagers regarding the roof in particular. This is all thanks to Wayne.
I have absolutely no reservations in recommending Wayne Carpenter, he is a professional, honest, reliable and hard working individual and an absolute pleasure to have on site.
Yours faithfully.
Louise Jeans.
Dear Wayne,
Thank you very much for all your hard work and determination in helping us to get into our home before Christmas, and winter sets in. Your help has been very much appreciated and we would most certainly recommend you, as the roof looks truly marvellous.
Thank you again,
Paul & Joanne Easter.
Wayne has done allot of work for us in the past, he is an excellent Roofer, I have no complaints about him at all. We will continue to use him in the future no hesitation at all.
Chard Builders.
Mr Wayne Carpenter

Mr Carpenter has recently carried out work at my house. He completely re-placed all of my guttering, fascia and drainpipes. Mr Carpenter also re-roofed the flat roof above my annex which had been leaking into the annex and causing me considerable grief. I was impressed when Mr Carpenter arrived exactly when he said he would and I was delighted with the standard of his work.

I found Mr Carpenter to be thoroughly professional in his work. He remained very cheerful and polite throughout the time he spent working for me. He removed all rubbish leaving my house clean and tidy.

I would recommend Mr Carpenter to anyone seeking to employ his skills


Mrs Rita Parkin
He's very good actually, I would highly recommend him. We had our whole roof done and we had several estimates. Wayne wasn't the cheapest but he wasn't the dearest either, but he did a very good job. prior to hiring Wayne I went out and looked at some other roofs that he had done and they were all good.
Mr & Mrs King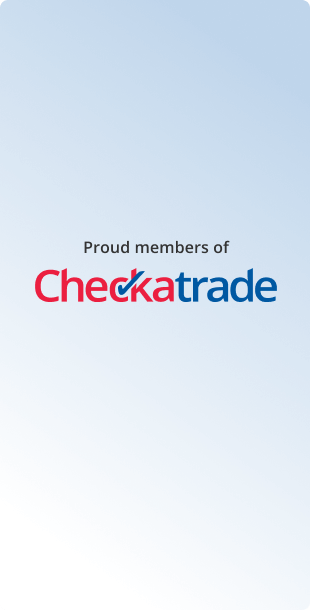 CheckaTrade Rating
for
W Carpenter & Son Roofing Contractor Ltd
47 customer feedback reports with an average score of
9.9 out of 10.